A Gothic Revival-style building has stood above the houses on Seymour Street, near the Larkin District, for more than a century, appearing both imposing and mysterious.
The vacant building's unadorned, bare-bones interior falls short of its august Medina sandstone exterior. But that's all about to change.
The doors to the 1892 St. Patrick's Friary House will open to the public for the first time over the next two weekends. The building is this year's 2023 Decorators' Show House, a biennial event sponsored by the Junior League of Buffalo and The Buffalo News.
More than 40 local decorators, designers and landscapers will soon get to work transforming the 20,070-square-foot building's 35 spaces and grounds. Before that happens, a sneak peek will be held from 10 a.m. to 3 p.m. on March 4, 5, 11 and 12.
Unlike the last Decorators' Show House, the ornate Grace Millard Knox House, the no-frills interior and lack of rigid room design requirements should make this year's entry more challenging than usual, said Cindi McEachon, chair of the Decorators' Show House.
"The excitement is that it's a blank slate, and the decorators can really be creative," McEachon said.
"That house was pristine, and this needs a lot of Junior League love, and we're going to do that and really transform this house," co-chair Stephanie Wilkinson said.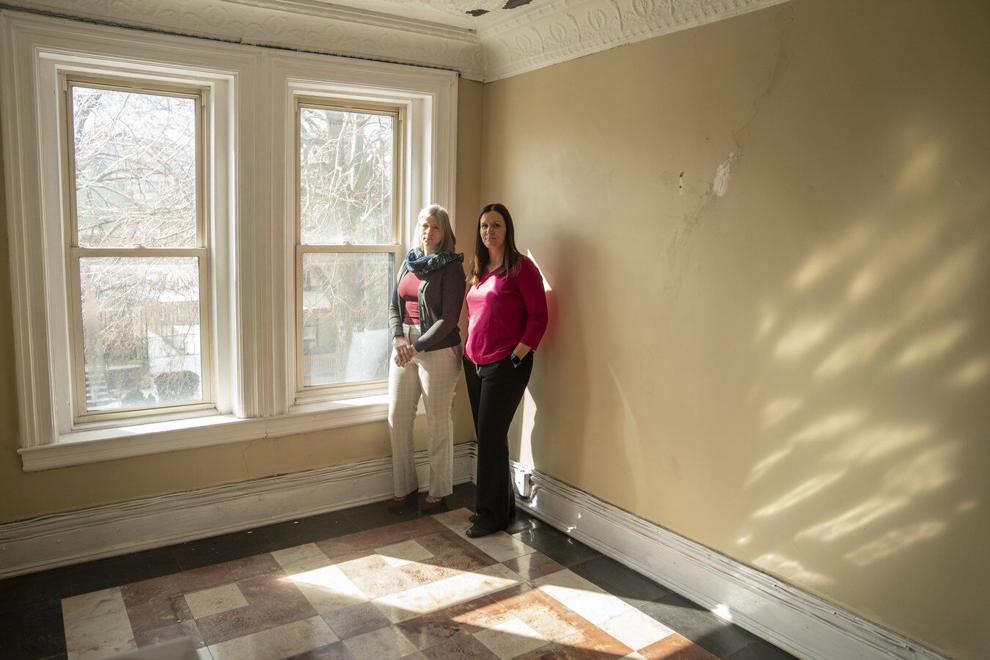 The friary "was once part of a typical campus – you had the church, the rectory or friary, the convent and probably a school somewhere near here," McEachon said.

The church was demolished in 1982. The convent was moved. And the last three friars left in 2017. Twenty lived there more

…