Click through the gallery above to see photos of our trip through Inishowen.
With airport delays across the globe, and nightmare stories of lost luggage hitting the headlines, now is the perfect time to explore some of the beautiful gems this country has to offer.
And while Dublin has plenty of five-star hotels, the Kingdom of Kerry has cinematic views, and Galway has the craic, my top pick for your next road trip can be found north, in the beautifully uncrowded trails of Donegal.
Through a series of fortunate events, I recently found myself with some time to spend in one of the most beautiful coastal counties that the Wild Atlantic Way has to offer. Here are just five things to tick off your list:
1. A morning dip in paradise
I don't want to tell you about this beach, reader. Truly, if I could keep this one to myself, I would but apparently TripAdvisor has already beaten me to it.
Culdaff beach is, in my opinion, the most unspoiled beach that Ireland has to offer. Not only were the views incredible, but it offered up the most glorious sea swim I've had in this country (sorry to Kerry and Mayo, you were top contenders).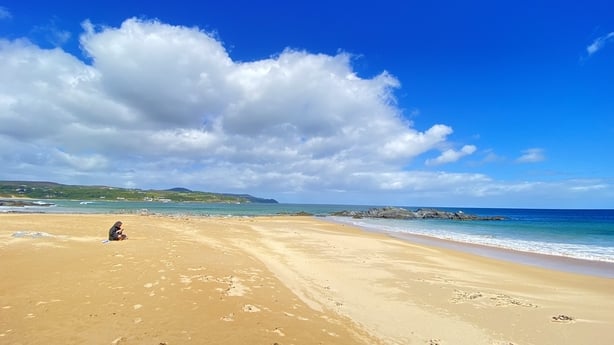 The sand is golden and fluffy, the water is crystal clear and shallow, and sitting in the car park is The Coffee Hub – a cash-only truck selling freshly-baked cinnamon buns and cosy cups of tea.
There was even a 'free wee library' stocked by a local women who told us she simply loves the idea of holiday-goers enjoying a good beach read. If I didn't have photos, I would think I had made it up.
The most startling thing about this strand was how empty it was on a sunny Saturday. Watching seagulls diving for fish, with no one but a trusty lifeguard and the odd dog walker for company, we floated in turquoise water and gorged on baked goods.
By 12pm, just a few hours from home, we had found a delicious slice of paradise.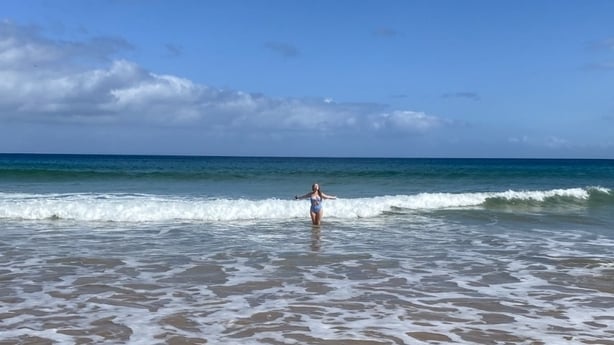 2. Fairy walks and waterfalls
With stories of wholesome literary altruism and sugary cinnamon goodness in our system, we were ready for our next stop: Glenevin Waterfall.
Located just a 25-minute drive from the beach, we found a minorly-challenging, gravely walk along a riverside trail of well-kept woodland speckled with fairy doors and picnic benches.
At the end of this fairytale trail, walkers are rewarded with 30-feet of cascading fresh mountain water.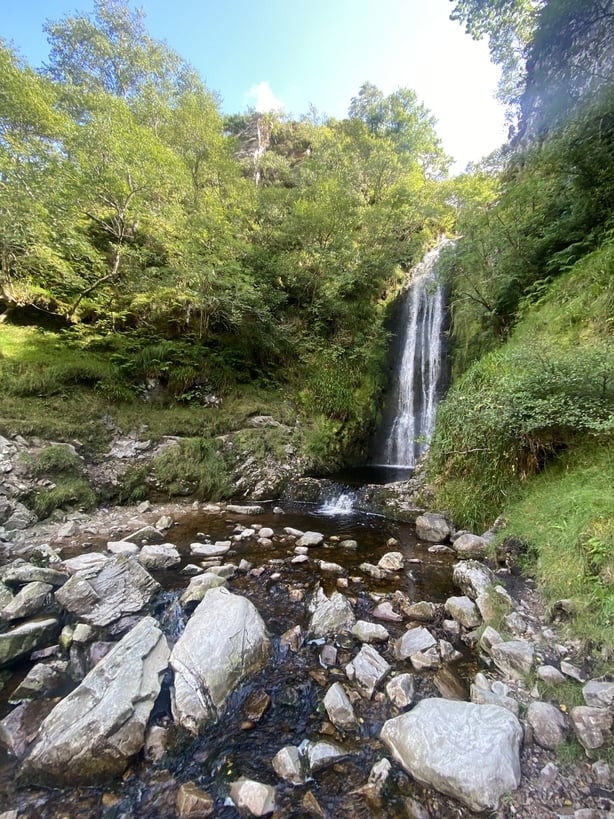 Sadly, we had already changed out of our togs but swimming in the natural pool of the waterfall is allowed and, like the beach, this stunning location was relatively quiet.
On the way back to the car park (which has a coffee van and craft shop to its name), there is a short uphill walk to a viewpoint of rolling fields beautifully – if not bordering on stereotypically – accented by bleating sheep.
3. Sunflowers in a field of hope
If you find yourself driving through Quigley's Point near Moville (about half an hour from the waterfall), you will come across a breath-taking field, filled to the brim with a radiant maze of sunflowers.
The two-and-a-half acre field was planted by Geraldine Mullan, a local woman who tragically lost her husband, John, and children, Tomás and Amelia, in a tragic road accident two years ago.
She previously told reporters that she had to pass the scene of the accident every day, and wanted to bring about a new and hopeful meaning to the area.
Speaking to Derry Now, she said: "Sunflowers were my little girl Amelia's favourite flower and I have precious memories of all four of us doing our lockdown project in summer 2020, planting them for the Redcastle Sunflower Festival."
For more information or to so support the Mullan Hope Centre, click here.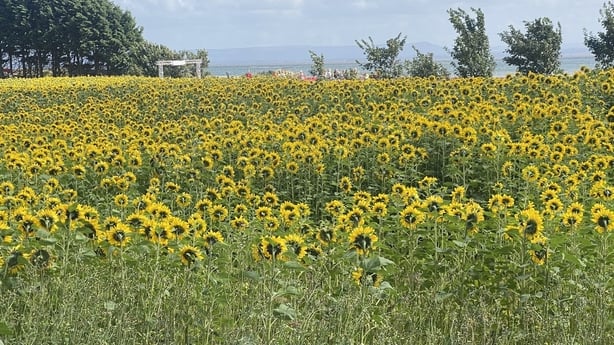 4. Proposal-worthy views at Redcastle Hotel*
One of the greatest assets that the four-star Redcastle Hotel has on offer is its spectacular proximity to Lough Foyle (alongside it's golf course, spa and jaw-dropping wedding suite).
With floor-to-ceiling windows curving around the AA Rosettes-winning Edge Restaurant, diners can enjoy an exceptional meal while watching the changing colours of sunset and seals breaking through the waves.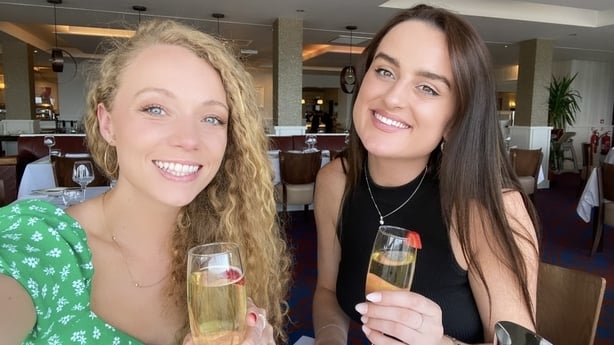 I enjoyed goat's cheese salad covered in onion ash, artfully served with roast beets, apple, pumpkin and fennel followed by pan-fried hake (caught locally in Greencastle) placed upon a bed of mussels and white beans with a side of buttered asparagus.
Meanwhile, my guest enjoyed warm smoked Gubbeen and chorizo salad with baby gems, sourdough croutes, Parmesan and garlic dressing followed by a feast of braised beef, carrots, roast shitake and thyme.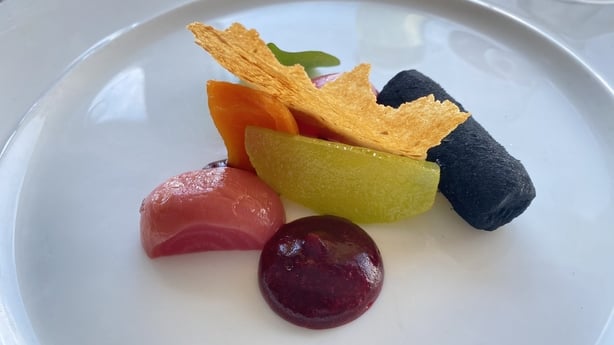 In between taking photos of the ever-changing scenery, and the odd bit of seal spotting, we enjoyed a lavender and honey crème brûlée, oatmeal and coconut flapjack as well as a selection of continental cheese, walnuts, quince and crackers.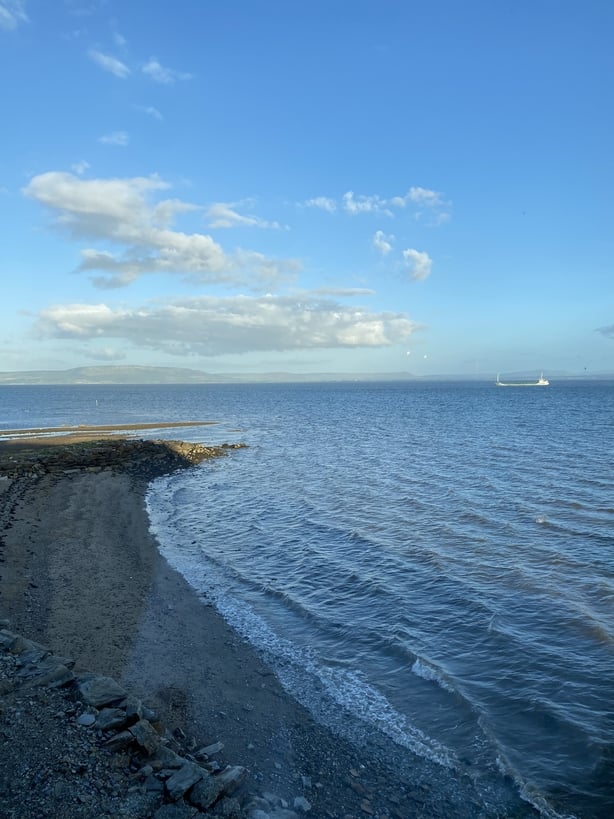 5. Drinks at The Boathouse
A short stroll from the Redcastle Hotel (there's a very handy bridge connecting them) is the beautiful Boathouse bar and restaurant. With warm and friendly staff serving exceptional chicken wings and cocktails, this venue has modern décor and yet more beautiful views of Lough Foyle.
From this vantage point, we took in spectacular fireworks courtesy of the wedding happening across the way while enjoying an after dinner drink.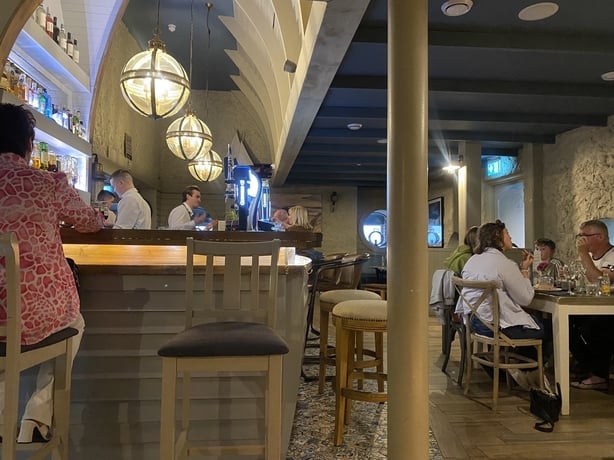 The following morning, on our way home from Donegal to Dublin, we drove through Derry where my friend and I strolled the historic trail of Ireland's only remaining completely walled city before taking a snap with our beloved Derry Girls.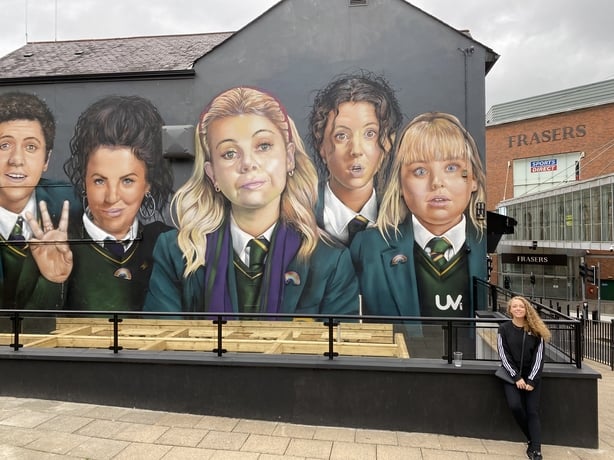 Before hitting the road, we fuelled up at The Pickled Duck on Shipquay Place (one of the only establishments open in Derry on a Sunday morning), and enjoyed hearty bowls of tomato soup and heaped sandwiches, which we both agreed were "made with love" by some of the friendliest women we had the pleasure to meet.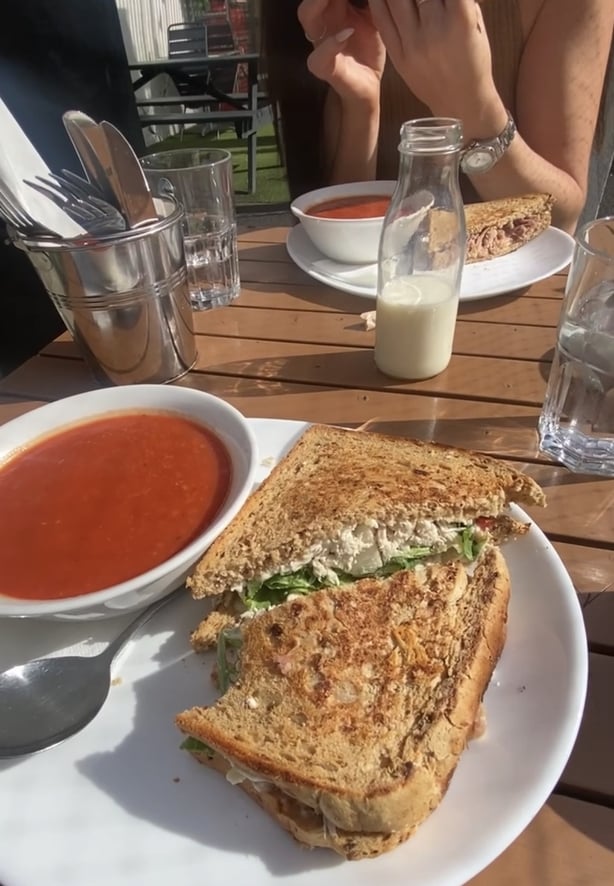 Leaving from Derry, the journey home felt a little less daunting and we were back in Dublin before we knew it with stories of fairy walks, sunflowers, waterfalls, sea swims and wee local libraries. Not to mention the cinnamon buns.
*I was invited to stay and dine at the RedCastle Hotel for purpose of review.
Related Posts