Despite launching halfway through covid, an Australian business offering the ability to customise your IKEA kitchen has been embraced and they've just launched custom door and drawer front sizes.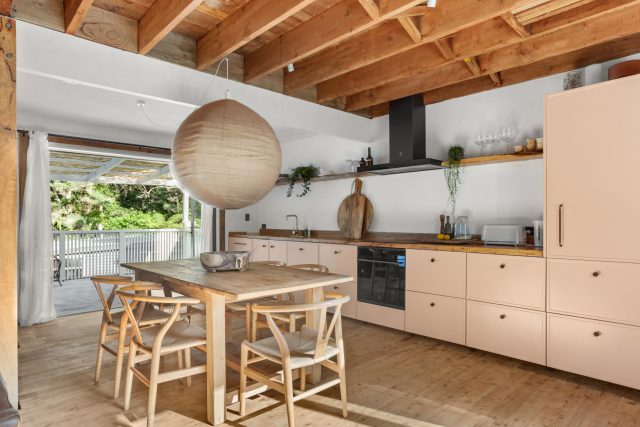 "We started our business halfway through covid and overall we have had a great response but it's still quite a new concept in Australia," says co-founder Suzanna Tauber. "We have exhibited at two shows in the past year and the majority of the feedback is still that people didn't know anything like this existed. We're trying to change that!"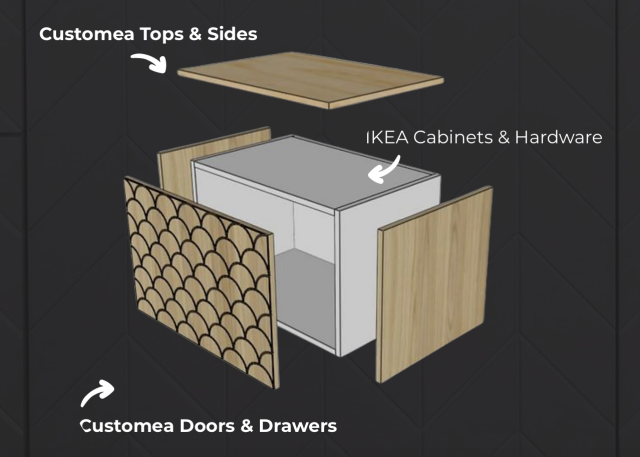 While products to "hack" your IKEA kitchens and other units are quite common in the US, Customea is one of very few in Australia that offer fronts to fit IKEA, as well as custom sizes to fit other cabinets, in any Dulux colour, and all on a self-serve basis via their website. "Our goal is to make this type of customisation accessible for everyone," says Suzanna, who started the business with her partner Mathieu Griveau, an experienced joiner.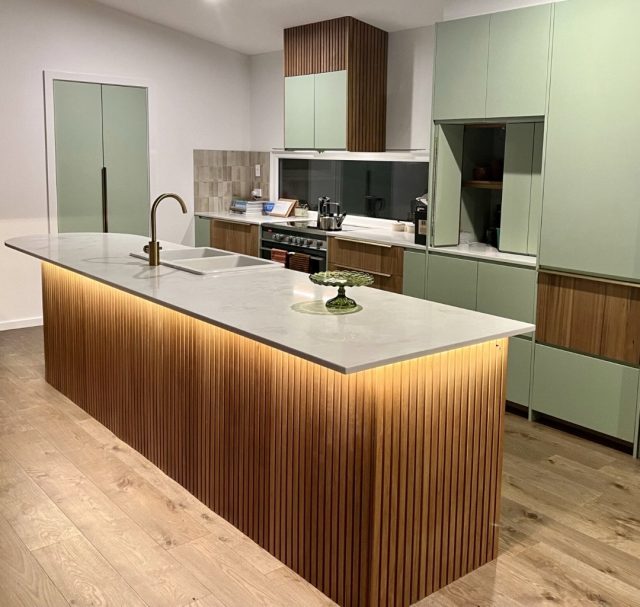 The concept involves combining affordable IKEA (or existing older) cabinetry with custom doors, instead of going with a fully custom made kitchen, or the same IKEA kitchen as everyone else. It's also an alternative to ripping out and replacing everything, which Suzanna says will save you save you around 30-to-40%. "You're still able to achieve a beautiful finish, but save costs on the functional parts."
Their most popular designs are the Slim Shaker, Shaker, French Shaker and Coastal. "We are seeing a lot of different greens as well as deep blues at the moment. Percentage wise we probably see around 50 percent of customers choose custom colours and 50 percent in a white variation. We also see a difference from state to state. When we exhibited in Melbourne we went very bright and bold for our display and they loved it! Sydneysiders seem to prefer more neutral."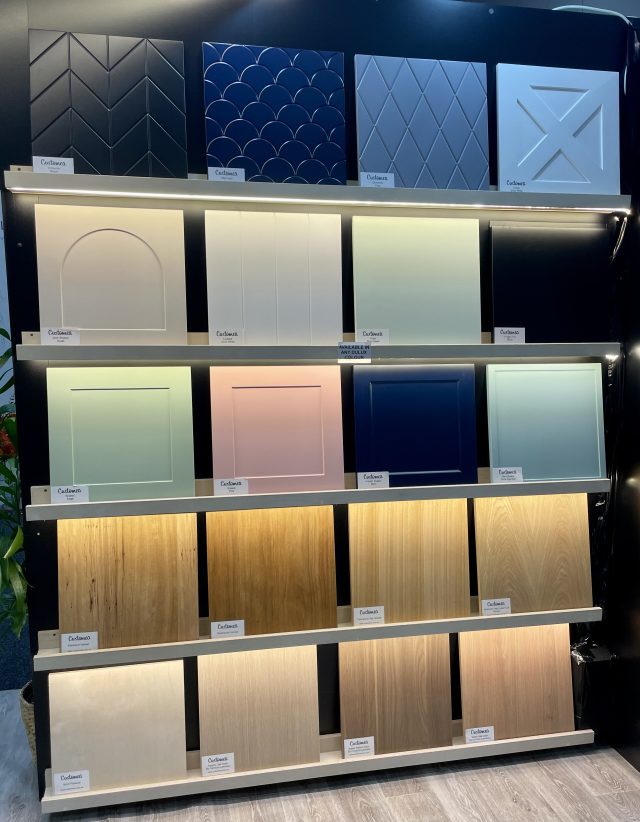 Their DIY (unpainted) fronts have also become more popular; the most cost-effective option that allows you to paint your own. "Given the current market, it makes sense that some people are opting for this."
Next in the works is a shaker door in a variety of timber veneers, which they've had requests for for some time. "It seems to be super popular and we're excited to be working on this offering right now to present soon."
Suzanna says people really like the fact that they can put their own stamp on their projects using Customea products. Meanwhile, the current economy means many are looking around to see how they can save on their renovation costs, without losing that custom feel.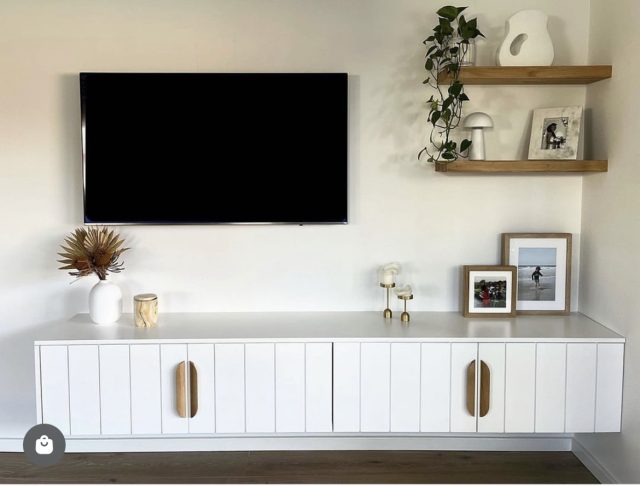 The new custom size offering has been on their radar since the start with many requests for different sizes, particularly to fit the Kaboodle range available at Bunnings. "Rather than making another collection to fit a specific brand, it made more sense to offer any size, so that people can upgrade any cabinet they have. We have made it a little simpler by limiting custom sizes to our shaker and flat panel profiles only, as some of our designs wouldn't work with random sizes."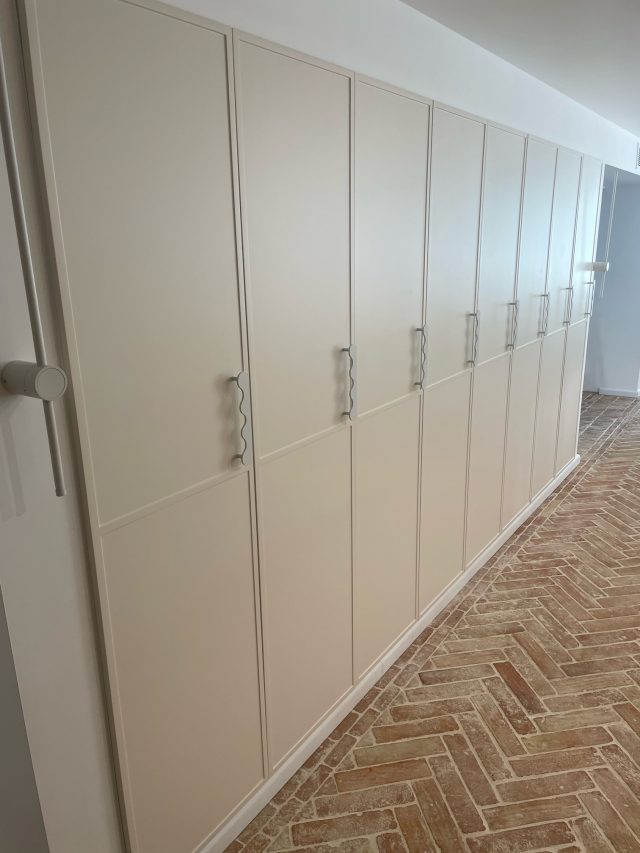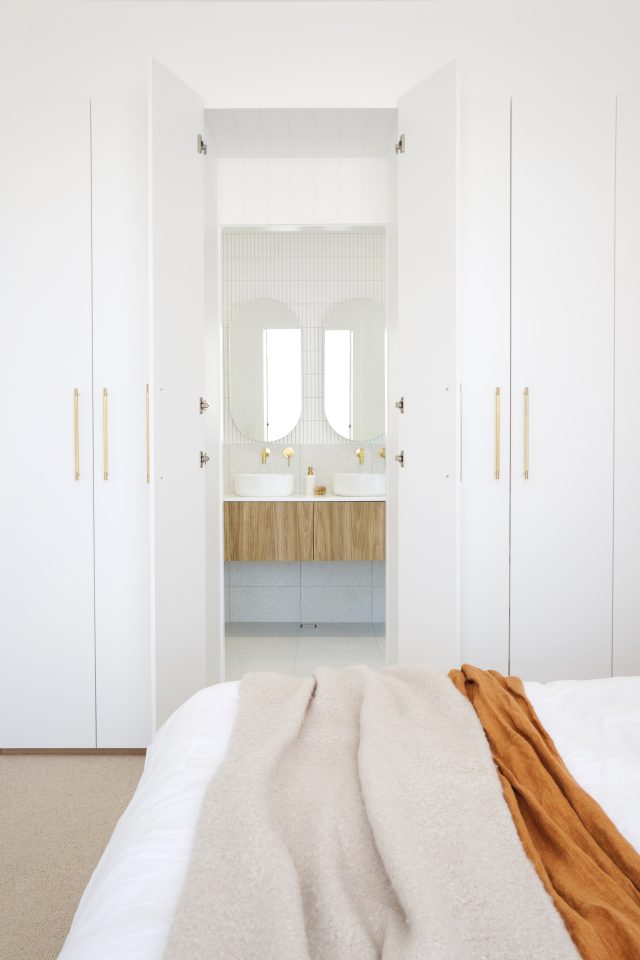 People aren't just using Customea for kitchens. They also offer standard IKEA sizes for PAX wardrobes and BESTA TV units. And now with the custom size option, people will be able to customise bookcases, vanities, bedside tables and more. The possibilities are endless!
Related Posts