GARDEN
Rain gardens are a way to keep stormwater from running off your yard while making it more beautiful. With a little planning, you can install a beautiful, easy-to-maintain rain garden that keeps water in your yard where your plants can use it—and not running off and washing fertilizer, herbicides and pesticides, pollutants, and animal waste into the storm drain and local streams and ponds.
Rain garden design tips
Most residential rain gardens are fairly compact, typically ranging in size from 60 square feet to 180 square feet. The water gardens can be any shape and size including popular designs like a straight rectangular flower bed, a circle of flowers, or a crescent-shaped garden along a slope.
The standard way to size a rain garden is to make it 30% of the size of the surface it drains into. Look at the nearby roof, driveway, or sidewalk that sheds water during storms. (Also check for gutters and yard drains.) If your roof is 1,000 square feet, make your rain garden 300 square feet to collect the runoff.
Plant flowers and shrubs that do best in drier conditions at the edge of your rain garden, and water-loving plants at the center, which will stay damp the longest as your rain garden drains.
Plants mentioned below should thrive in hardiness zones four through eight and stay healthy in full sun to partial shade unless specified otherwise.
Rain garden design ideas
1. The minimalist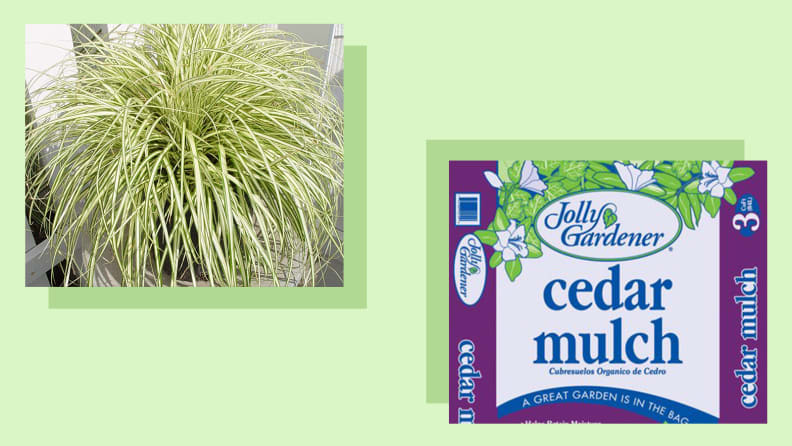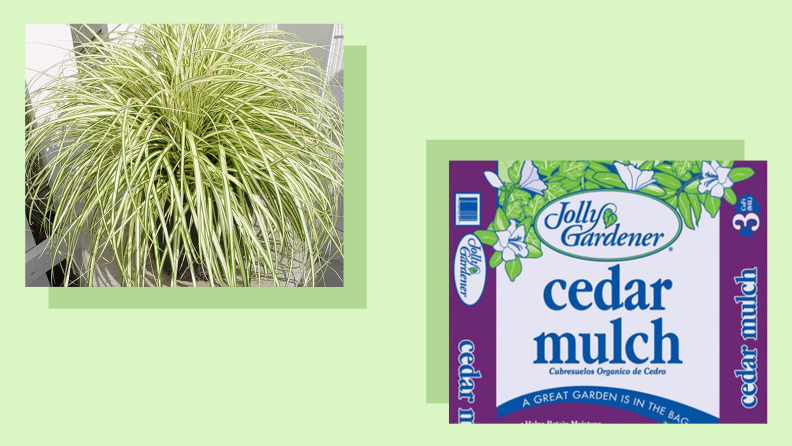 Get the look:
You don't need an elaborate planting scheme to have a rain garden. If you're not into fussy flowers, you can make a simple, modern-looking rain garden from stones, mulch, and native grasses and sedges like this garden of contrasting squares.
…
Read the rest