By Mike Watkins / Special for Outdoor Kitchen & Patio

Homecrest Outdoor Living considers itself a blue-collar brand.
The company offers a full line of outdoor furniture at a reasonable price — especially considering customers buy once and never need to buy again.
"We offer deep seating and dining options for both residential and commercial customers," said Homecrest representative Brandon Grady. "We've been in business for over 70 years, and we're still fully manufactured in the U.S. in Wadena, Minnesota."
In Omaha, the Homecrest brand is available at Outdoor Kitchen & Patio, which has been selling Homecrest products for over 30 years.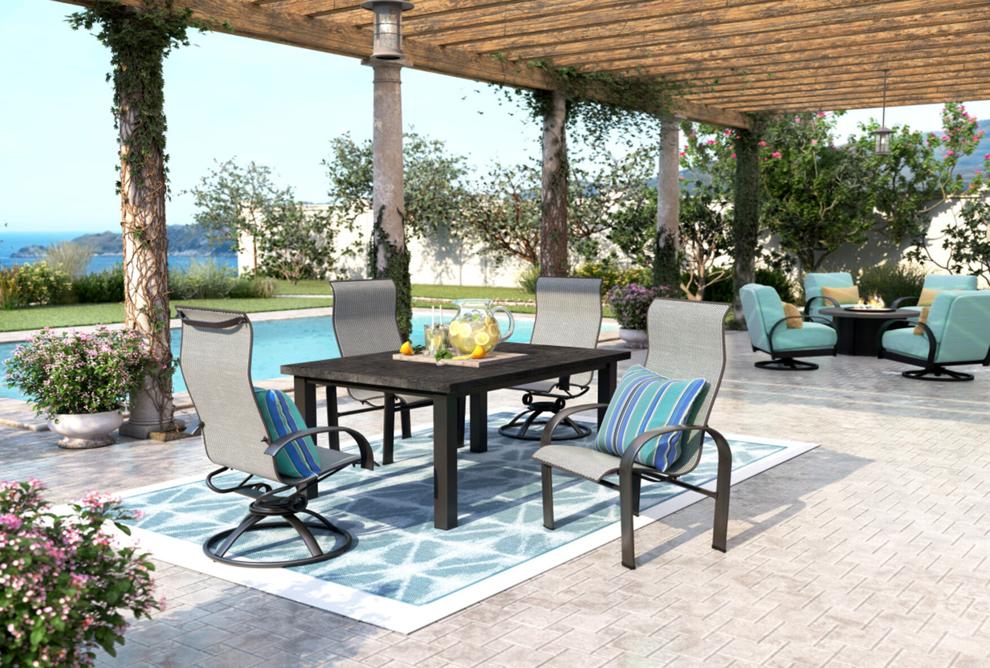 "Dan Gould built the business with a ton of hard work and excellent customer service," Grady said.
"Kelly (and Kara) Walters have kept the heritage alive and as strong as ever. They are, without a doubt, one of the best Homecrest retailers in the country."
Innovative designs
Homecrest has been one of the strongest innovators in the outdoor industry for decades, Grady said.
Originating in the back of a furniture shop in Wadena, Homecrest began by selling ottomans.
They created a swivel rocker chair — originally intended for indoor use — to pair with the ottoman. The mechanism was so robust that it would hold up outdoors, and the rest is history.
The ball bearing, coil-spring design is still used in their chairs today.
"The outdoor swivel rocker is what built the brand over all these years, and it's still the most comfortable chair in the industry," Grady said.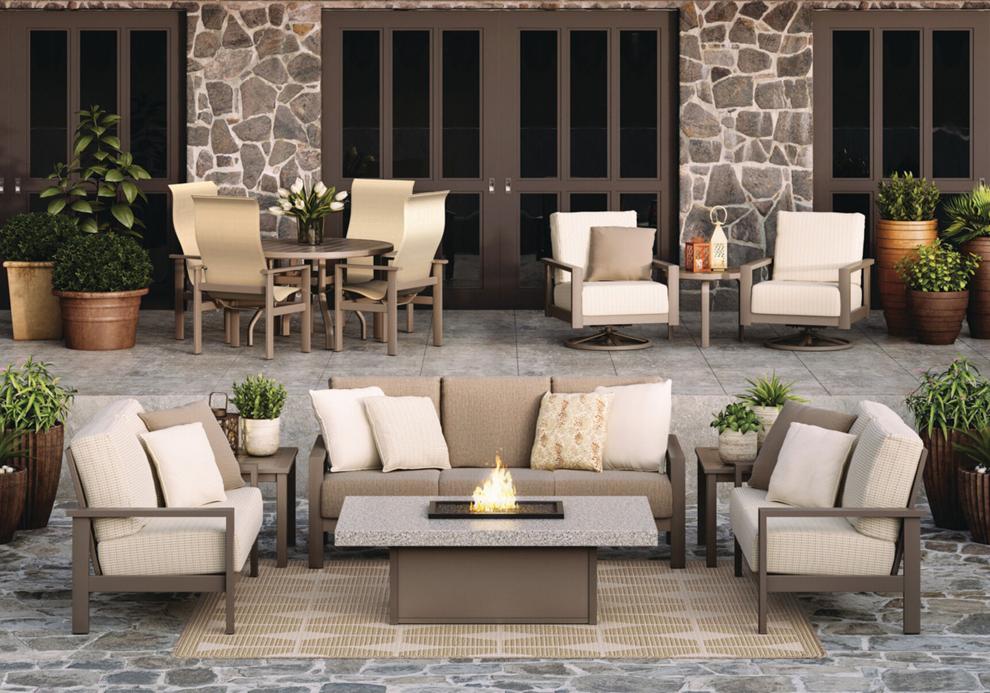 Lifetime quality 
Homecrest is known for "comfort and quality," Grady said.

…