HOME DECOR
Click through the gallery above to see photos of our trip through Inishowen.
With airport delays across the globe, and nightmare stories of lost luggage hitting the headlines, now is the perfect time to explore some of the beautiful gems this country has to offer.
And while Dublin has plenty of five-star hotels, the Kingdom of Kerry has cinematic views, and Galway has the craic, my top pick for your next road trip can be found north, in the beautifully uncrowded trails of Donegal.
Through a series of fortunate events, I recently found myself with some time to spend in one of the most beautiful coastal counties that the Wild Atlantic Way has to offer. Here are just five things to tick off your list:
1. A morning dip in paradise
I don't want to tell you about this beach, reader. Truly, if I could keep this one to myself, I would but apparently TripAdvisor has already beaten me to it.
Culdaff beach is, in my opinion, the most unspoiled beach that Ireland has to offer. Not only were the views incredible, but it offered up the most glorious sea swim I've had in this country (sorry to Kerry and Mayo, you were top contenders).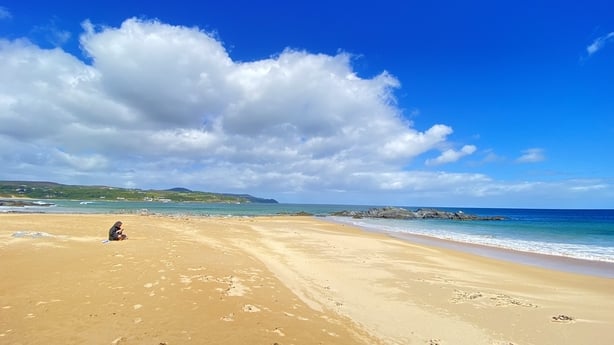 The sand is golden and fluffy, the water is crystal clear and shallow, and sitting in the car park is The Coffee Hub – a cash-only truck selling freshly-baked cinnamon buns and cosy cups of tea.
There was even a 'free wee library' stocked by a local women who told us she simply loves the idea of holiday-goers enjoying a good beach read. If I didn't have
…
Read the rest