GARDEN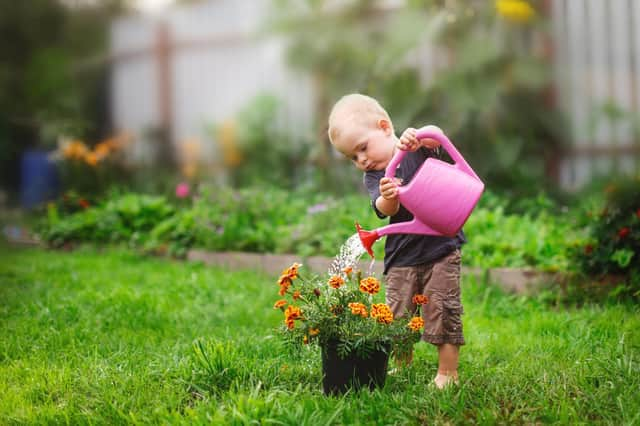 Tips to get your youngsters out into the garden
During the six week summer holidays, keeping the kids entertained is more important, and difficult, than ever. This is why it is important to plan tasks ahead.
Experts suggest gardening is the best way to keep children engaged throughout their break and promotes a good work ethic through small, hands-on tasks such as taking on their own patch of land, building a den or painting plant pots.
A spokesman for GardenBuildingsDirect.co.uk said: "The six week holidays can be somewhat daunting for parents who struggle to think of ideas to keep their kids entertained and engaged away from screens and video games.
"Encouraging your child to take on gardening tasks gives them a sense of responsibility, which kids love! Tasks like making their own flower bed or creating a vegetable patch are great for the holidays as they can keep coming back to check on their work and upkeep the land."
"It is important to get your garden prepped ahead of the summer holidays to ensure your kids are able to make a start straight away and see the fruits of their labour."
Below are GardenBuildingsDirect.co.uk's top tips to get prepped for summer holiday activities:
Create their own vegetable patch
Whether your kids enjoy eating vegetables or not, make it more fun for them by allowing them to grow the veggies themselves! Ahead of the six week break, make sure you have a good stock of vegetable seeds and seedlings.
Offer your child a good amount of choices of seeds to grow, but explain to them some will take longer to grow than others. They may want to plant a mix of fast growing seeds like radishes and slower growing veggies
…
Read the rest