With these white garden ideas you can see what possibilities a monochromatic scheme can offer. 
In reality, a white garden is never just white, but includes myriad tones of greens and grey foliage, and various 'shades' of white flowers – from pale yellow, ivory, cream, oyster white, greenish white, bluish white, to the very palest blue. 
You can create calming, serene and elegant spaces by including only white blooms as part of your garden ideas, for timeless designs that will work with both contemporary and traditional yards.
A white garden is definitely an option that should be added to the mix when you're deciding on a garden color scheme.
'White stands out and yet goes with anything. Think of white flowers against green foliage: the flowers show themselves clearly yet work in harmony with the leaves, taking on elements of the green which surrounds them,' explains garden designer Jo Thompson in her new book The Gardener's Palette: Creating Colour Harmony in the Garden (opens in new tab).
White garden ideas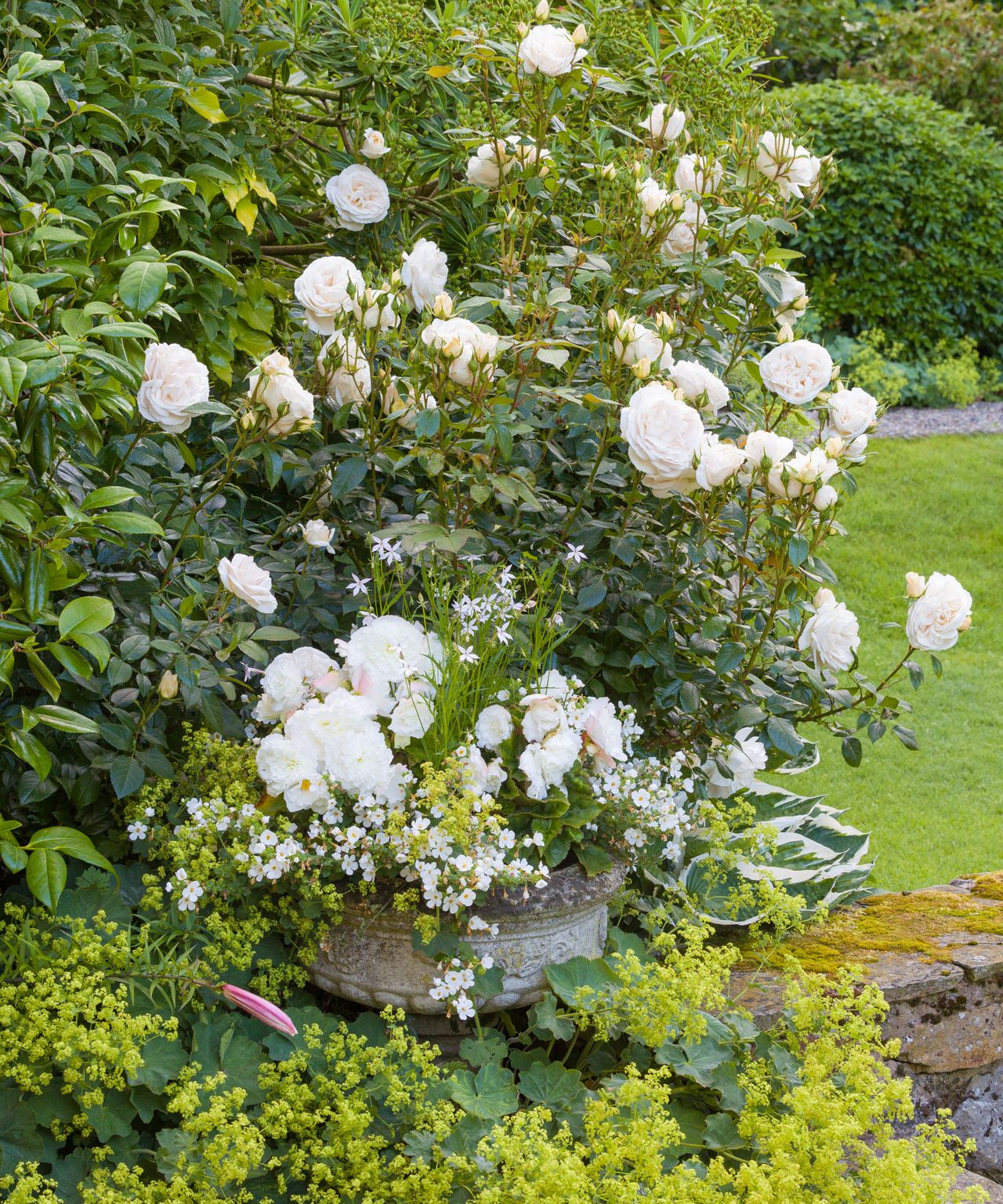 There are many elements to consider when planning a white garden, from the types of flowers to include in your flower bed ideas, to how to create year round structure with evergreen shrubs and ensuring a long season of interest from blooms.
A white scheme can be particularly impactful as a small garden idea, or for narrow gardens, where the self illuminating and reflective qualities of the white flowers can help to lift dark areas.
1. Plan a strong layout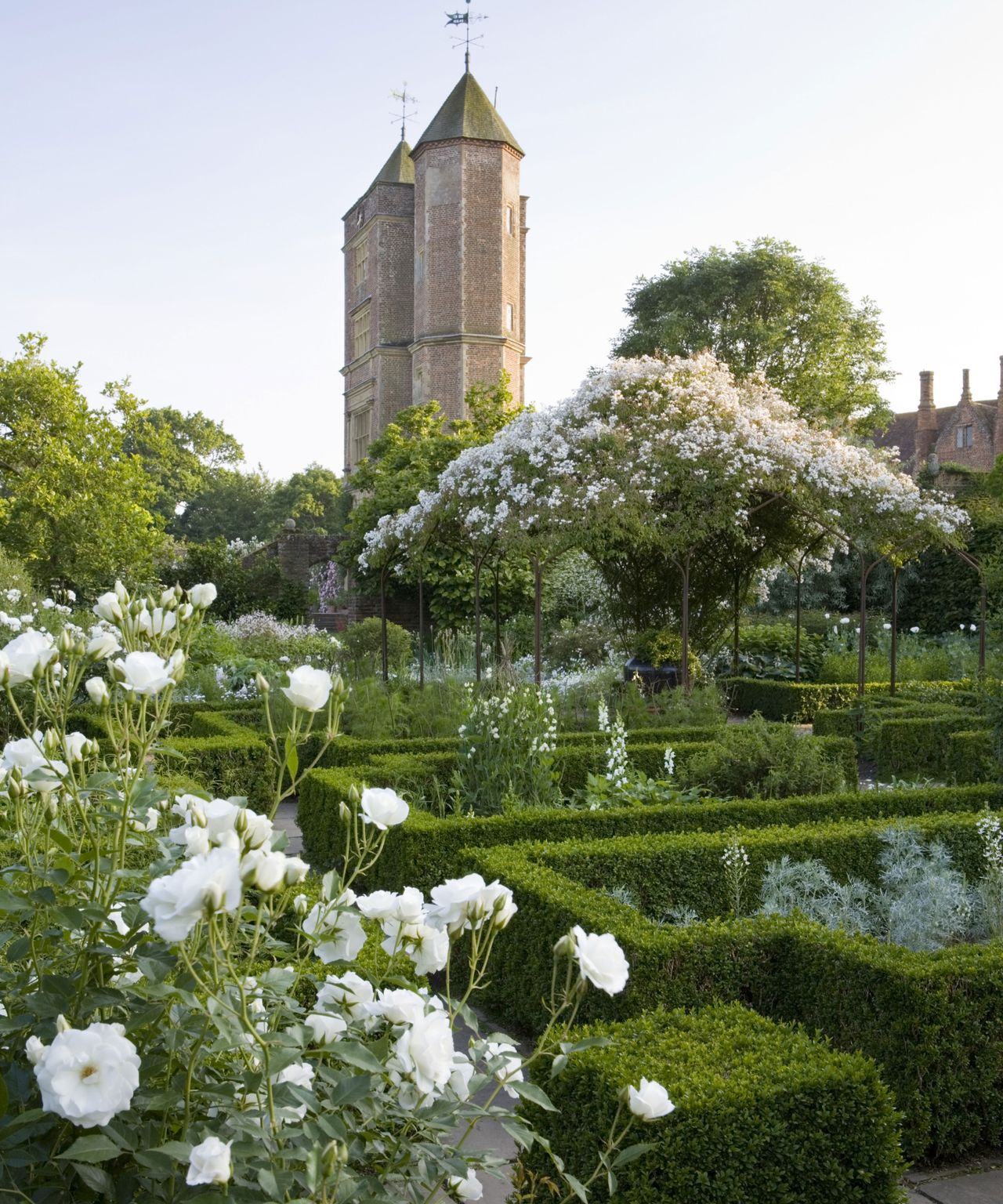 A strong layout is key to the design of a white garden. 

Troy Scott-Smith is head gardener at the world renowned Sissinghurst Castle Garden (opens in new tab) designed in the 1930s by

…