FURNITURE
This budget kitchen reno recently caught our eye for its perfect blend of modern and rustic charm.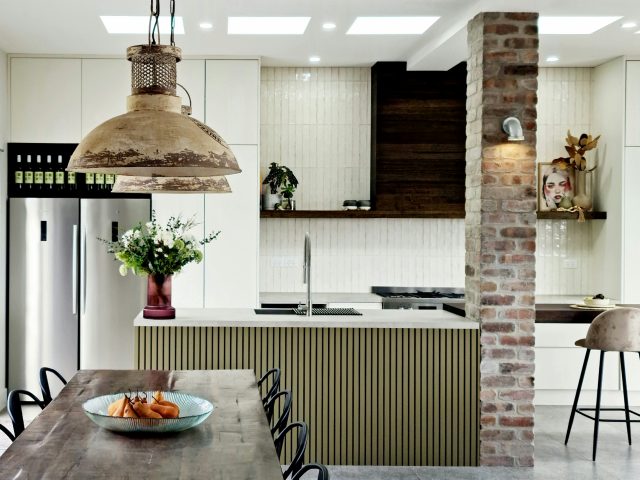 Part of a full reno of an old mid century modern kit home, watercolour artist Dani Till and her husband Darren got stuck in and did much of the work themselves. "Darren is the superstar with pretty much everything he touches from painting to tiling to building," says Dani.
"We had started the reno on the kitchen and reconfigured the space so that we maximised the view from kitchen dining and living spaces. One night, Darren came up with the idea of raising the roof so we could gain height. These types of homes have terribly low ceiling heights. So that is what we did! We raised the height and started to throw around ideas."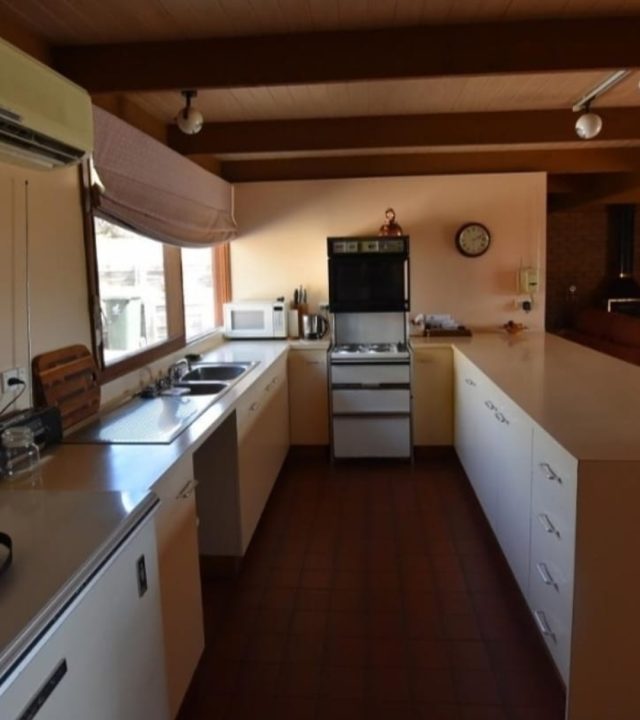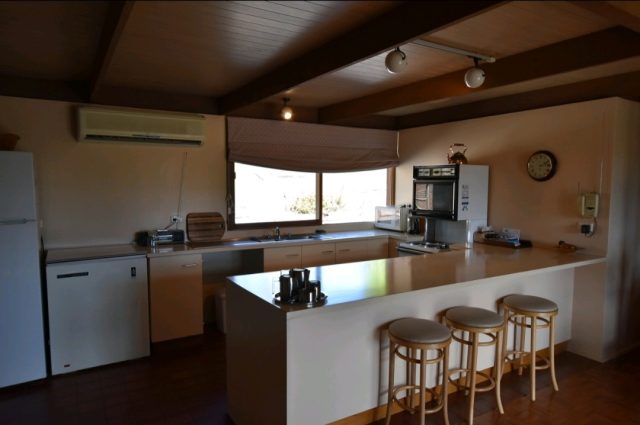 The kitchen was planned around the support beam post, which was moved slightly, but given the span of the room, had to stay. "We did a rough measure to see how much the post would impede the view and then decided to recycle the fireplace bricks which were originally on the back wall, and use them. The bricks are Clifton Bricks and have a whole lot of history behind them."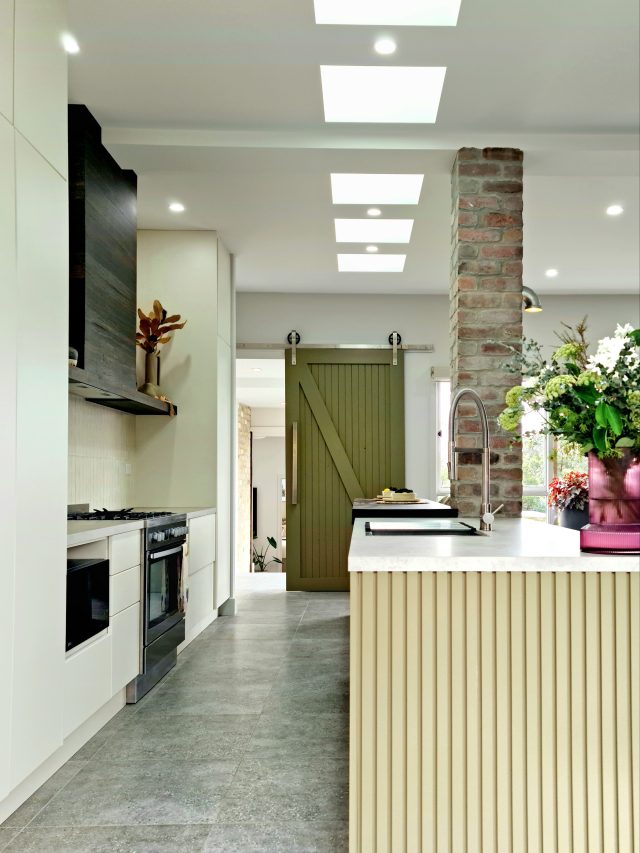 With the post bricked up, they measured to see how best to utilise the space and six Velux skylights were used to define the kitchen area.
Working on a tight budget with plans to sell, the couple opted to use a Kaboodle kitchen from Bunnings. "It was all done during covid and lockdowns and there was no stock of anything around, so we went with white profile doors. I wanted a big concrete slab for the island, but the financial compromise was going with the Polytec concrete
…
Read the rest