The best fall flowers for pots are bursting with color and interest, and offer a long blooming season.
If your container gardening ideas are usually limited to the best spring bulbs and summer show-stoppers, then you need to consider the possibilities offered by fall-flowering plants.
'As summer fades into fall, the garden takes on a mellow loveliness, with the light softer and flowers more muted. Yet there is still much to look forward to in the container garden,' says Isabel Palmer, founder of The Balcony Gardener (opens in new tab).
As well as choosing the best fall flowers, don't overlook the importance of investing the right containers. There are many beautiful fall planter ideas that will help you to create a backyard sanctuary.
'Use the largest planters you can afford, in terms of both cost and space,' says Palmer. 'A few large containers can create a small garden oasis and, kept close by the back door, are easy to access as the weather turns colder.'
10 best fall flowers for pots
From stunning annuals to reliable perennials, there is a wonderful variety of different fall flowers for pots that will add color in the cooler months.
Bear in mind your USDA hardiness zone, as this will influence what you can grow, and may limit the lifespan of less winter-hardy plants.
1. Pansies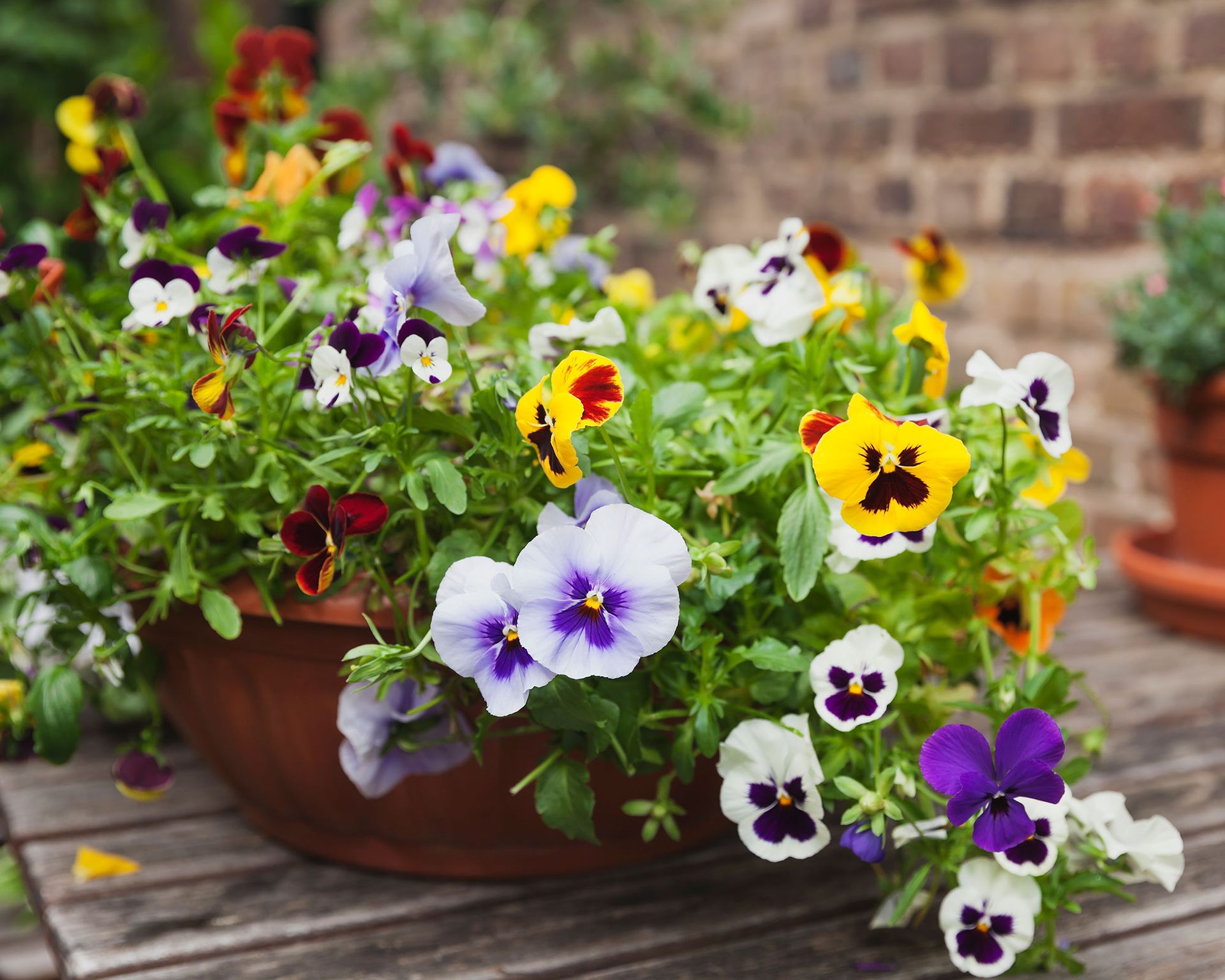 Pansies are some of the best-loved fall flowers for pots. They are perfect for adding to your cottage garden ideas, and are also prolific self-seeders, so you can enjoy them for years to come. 

'With their heart-shaped, overlapping petals, pansies offer the widest variety of bright, pretty colors and patterns,' says Jen Stark, founder of Happy DIY Home (opens in new tab). 

'They don't ask for much care, and in

…