Sometimes a new chapter in the life of a period property happens organically, as the needs of its inhabitants change over time; on other occasions, a renewed decorative confidence prompts a definitive step change. 
In the case of Amalie and Charles White, the latter is true. The couple, who have two young boys, decided to shake things up three years ago and move from their Hertfordshire home. 
Craving a return to life in the capital, they found a large Edwardian home close to Hampstead Heath, London, location of many of the world's best homes, and undertook an imaginative renovation guided by Nicky Mudie of design firm Violet & George (opens in new tab). 
'We probably played it safe before, with lots of easy-on-the-eye neutrals,' says Amalie. 'But this time, we were craving more colorful interiors that better reflected our personalities and our love of travel; we wanted schemes that were adventurous.' 
The property the couple found required what they thought would be a few minor architectural tweaks and a decorative facelift. But when they discovered some unexpected structural issues, including rotting joists, they decided on a complete strip out. 
Unusually for such a comprehensive renovation, they did not extend or significantly alter the original footprint. Instead, on the ground floor, the kitchen and rear sitting room swapped places, bifold doors were added for a better connection to the garden and corridor space was reworked to allow for a cloakroom, mud room and extensive storage.
Hallway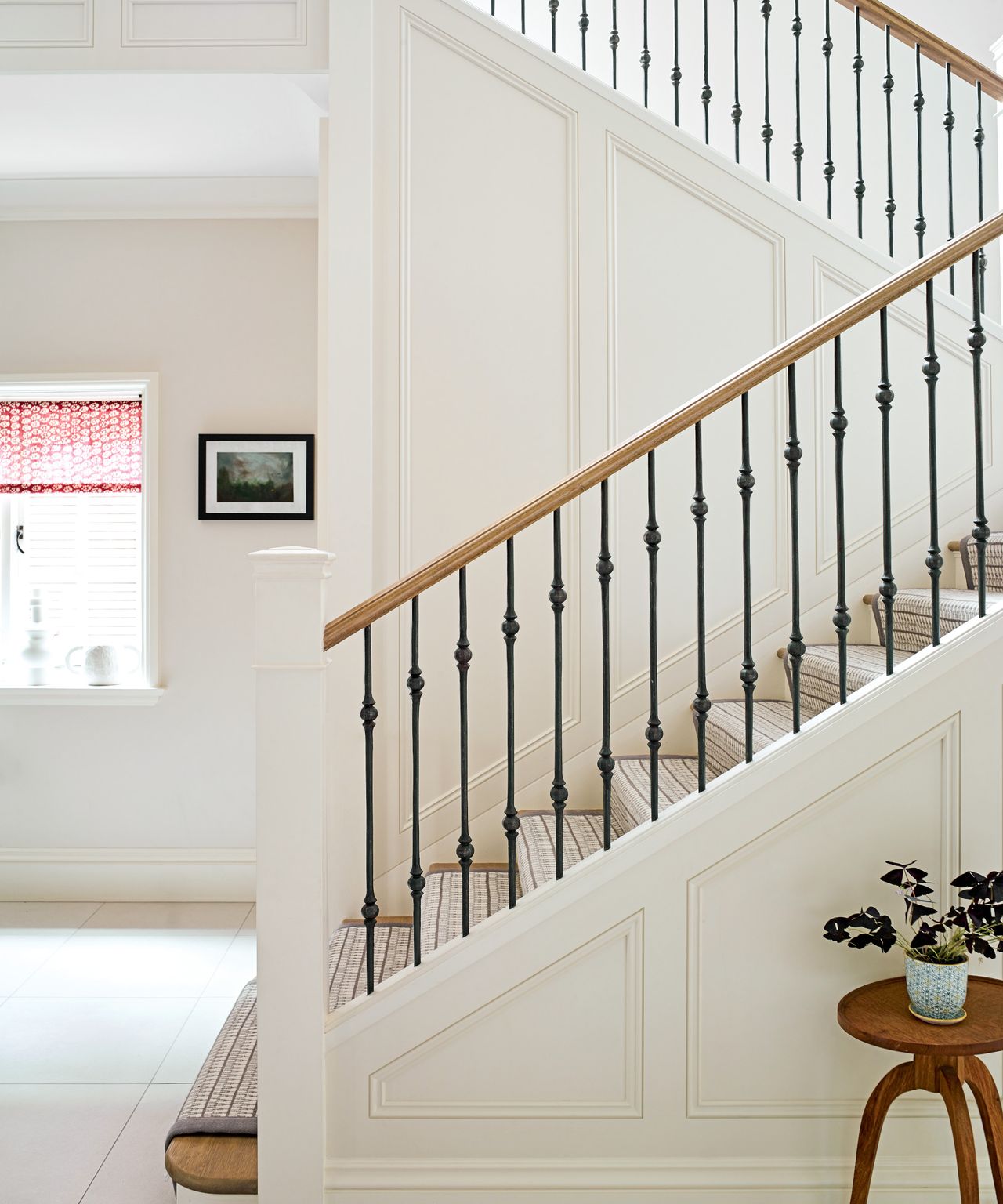 Hallway ideas centered on keeping the walls neutral so the beautiful banister would stand out.
Practical solutions in this family home include hidden understairs storage.
Living room
…