GARDEN
After nearly 30 years in the Castro, full-service nursery and garden shop Hortica (566 Castro St.) has announced it will permanently close.
Owner David Gray confirmed the news to Hoodline. Gray said the shop would likely close in early July.
Until then, customers can take advantage of 20-50% store-wide sales.
"The store hasn't been profitable for a few years," said Gray about the store's closure.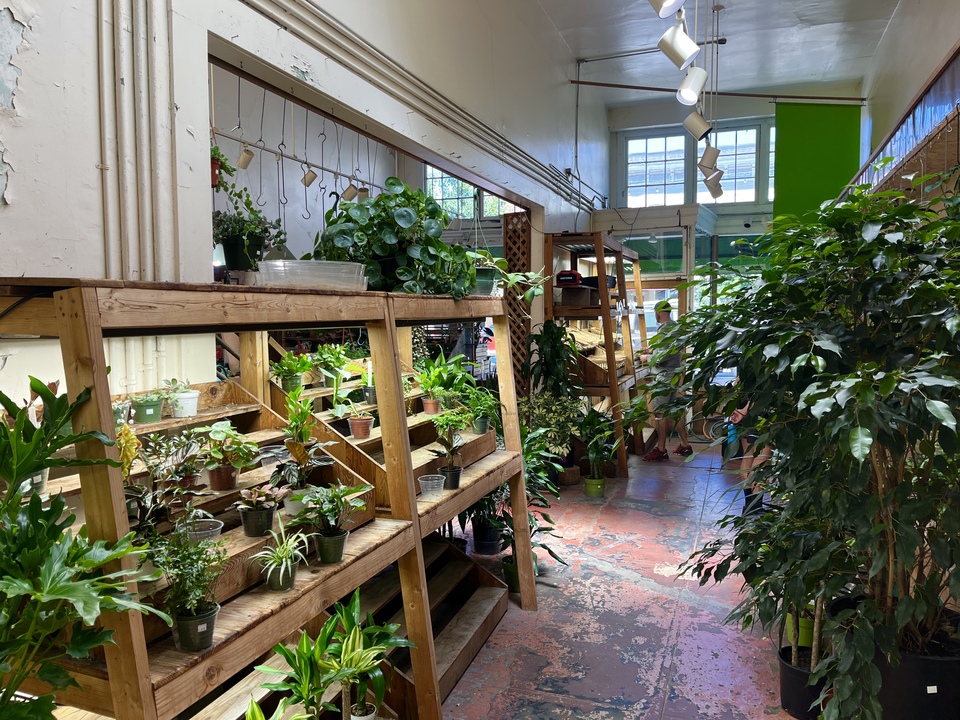 Inside Hortica at 566 Castro St. | Photo: Steven Bracco/Hoodline
Gray's time at the Hortica goes back to its founding in 1994, when he started as an employee. Then, in 2004, he purchased the shop and has run it ever since.
Hortica specialized in indoor and outdoor plants with a surprisingly large nursery — over 240 flats of flowers, seasonal plants, fruit trees, bamboo, and vines — located in the back. Throughout the years, Gray gave customers advice and ideas for Castro residents' gardening needs no matter the season.
Gray emphasized that his landlord has been understanding. "My landlord has been very forbearing," said Gray. "She hasn't forgiven the rent, she's been forbearing. She's out of patience, I'm out of patience."
Public records indicate the approximately 2,200-square-foot building, which also houses Brand X Antiques (570 Castro), last sold in April 2019 for $2.46 million.

Tommy's Plants at 566 Castro St. (1983). | Photo: Max Kirkeberg/SFSU
According to Gray, the storefront has been a nursery for 52 years.
Back in 1970, the nursery was known as Tommy's Plants, owned by Tommy Zalewski. "Tommy had the store until he died in 1985," said Gray. "He was one of the first people to die of AIDS."
According to an archived Bay Area Reporter obituary, Zalewski died on September 24, 1985.
After Tommy's Plants, Gray said the storefront became JDG Gardens. Two of the owners from JDG then
…
Read the rest