Whole-house renovation is a substantial investment that eats into your finances, time, and emotions. A slight misstep when planning and budgeting can prolong the completion time and cost you more. Conduct a thorough investigation from the early stages of the house renovation. Single out mandatory upgrades from the luxurious ones. Your budget should guide your decisions on which parts of the home to renovate. In handling whole-house renovations, here is everything to know.
Lay Down Renovation Plans and Goals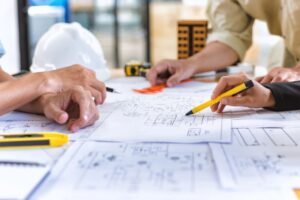 The starting point to a successful whole-house renovation is outlining goals and plans. List what, why, and how you want to renovate your house. Determine where to emphasize your renovation efforts to create more space or repurpose idle space. Your home renovation company relies on your goals and needs to develop a value-adding project.
Your goals give insights into the amount of work and the project cost. Modern renovation experts are creative enough to customize renovation project goals to match a client's budget. List everything you want to be renovated and how much you're ready to spend.
Review Your Home Renovation List
You have done most of the work of planning the renovation project. But you might discover upgrades that aren't mandatory when you go through the list. Pinpoint upgrades that are non-negotiable and list them down.
Start by identifying parts of the house that substantially impact the home, including the foundation and walls. In other words, differentiate between the project's coulds, musts, and shoulds. Seek a professional whole-house home inspection to get a clear picture of your home. They will help you identify issues that will improve your home's value.
Come up with a Home Renovation Budget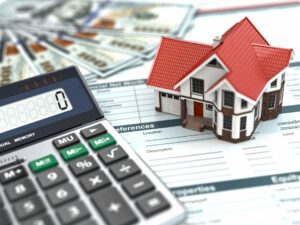 You want to maintain your large-scale house renovation project on budget. Surely, you want everything to fit in and your home to look and feel better. However, that comes at a price, which you must figure out before the work starts. Assign much of the budget to the must-list and a little on the things you give minimal emphasis on.
If the must-list doesn't contain many items, you can assign much of the budget to items that will reshape and upgrade your space. It could be stylish home decor, a roof renovation, or a new floor style. If installing a new floor, look for a qualified flooring removal company with industry skills and experience.
Make sure you have a source of the money you want to put into the house renovation. Don't bring in workers before you sort out the financial issue.
Explore Your Municipal's Renovation Restrictions
The whole-house renovation restrictions in different municipalities vary. Older homes that serve historical value are often listed. That means you cannot complete renovations before seeking consent from the responsible bodies. Find out the home renovation restrictions in your municipality or state. Make sure to obtain all mandatory permits for the renovation project.
If you don't know the renovation laws, talk with the municipal building overseers. You can also talk with your local property developer, as they will likely know most of those laws.
Hire the Best House Renovators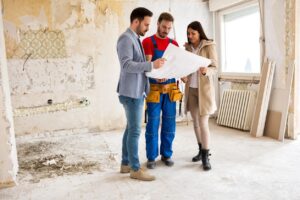 The most integral part of your house renovation is project completion. Imagine spending chunks on a renovation project only to get a substandard result. When you hire unqualified and unscrupulous house renovators, which will likely happen. So, the next whole-house renovation step is to find and hire the best house renovators.
Look for a house renovation specialist and flooring removal company with a track record. Ask around, especially friends and family who had a house renovation project recently. Ask the renovator the right questions. Extract every single detail you want to know about their home renovation style, experience, and past projects.
Work with a house renovation contractor with excellent communication skills. They should be ready to update you on the project's progress. Hire a trustworthy contractor unless you want to deal with substandard work issues. Untrustworthy renovation contractors often use substandard materials and may not complete the project on time.
Oversee Your Project
Homeowners tend to trust their home renovators with projects and do nothing afterward. They never spend time checking work quality and examining the contractors. They end up getting work that does not meet their quality standards. Do not end your home planning project immediately after you seal the contract with your home renovator. Instead, invest enough time and effort to examine the renovator's work quality. You want to make sure they're doing a remarkable job.
It's recommended to examine the renovation materials the contractor uses. Examine and, if possible, interview their workers to know if they fit the bill. If the house renovation contractor fails to deliver, you can fire them and hire a more qualified one.
Get Your House Inspected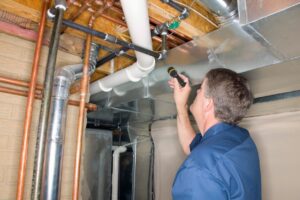 You may not think it wise to get home inspection services after the house renovation. However, what prevents you from making such an important decision? The home inspectors evaluated and valued your home before the renovation project. Why don't you want them to inspect it after the renovation to know if the property meets the expected value?
When home inspectors inspect and value your newly renovated home, you will get an accurate figure of what changed. You will know the percentage of value the renovation added to the home's overall value. The home appraisal lets you know if the renovation was worthwhile or wasted your resources for nothing.
When planning a whole-house renovation, these are the essential items to add to your must-do list. Strategizing and planning your home renovation is as important as completing the renovations. If you miss the point while planning the renovation, you'll rarely achieve the desirable home you dream of. Seek professional advice and home inspections to have an in-depth idea of the home renovation requirements. A professional can advise on the most-suitable upgrades to make your home look more valuable. They can equally help you budget for your home renovation projects. You might want to research the latest home renovation trends and ideas to integrate into your renovation project.
Related Posts